Whew! The day is half way over and I JUST now realized it was Tuesday!! I sure do LOVE summer break;)
This week I want to tell you how to make a QR code that links to a safe site where students can watch a YouTube video and have NO ads! It is easy, you'll see!
First you have to pick a book you want to create the QR code for. I am going to choose Olivia by Ian Falconer.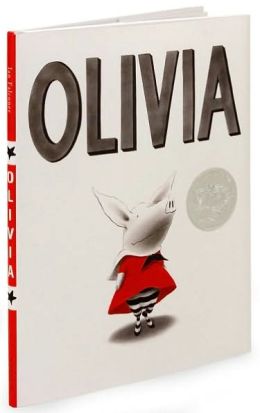 Head over to
and choose type in the book you would like to have students listen to. Find the version you want. Now here comes the not even close to tricky part because it is soooo easy!
Copy the highlight URL at the top of the page. Then you are going to open a new tab and go to the site safeshare.tv.
Paste the URL you copied into the Safeshare.tv box to create your safe link. Then BAM!
You are ready to go to the safe view. What you see there is exactly what the kids will see. You are going to copy the URL again at the top of the safe view.
You can then go to QRstuff.com and create your QR code from that link! Easy-Peasy!
QR code to Olivia Safe link
If you aren't sure how to use QRstuff.com, don't worry! A few techy Tuesdays ago, I made a post about it!
Check it out!